A typical gene-level RNA-seq pipeline
Align reads (15-30 min, 2-5 Gb file)
Count reads in genes (15-30 min)
Stats packages for inference:

DESeq2, edgeR, limma-voom, etc.

Counts of reads: precision of log2FC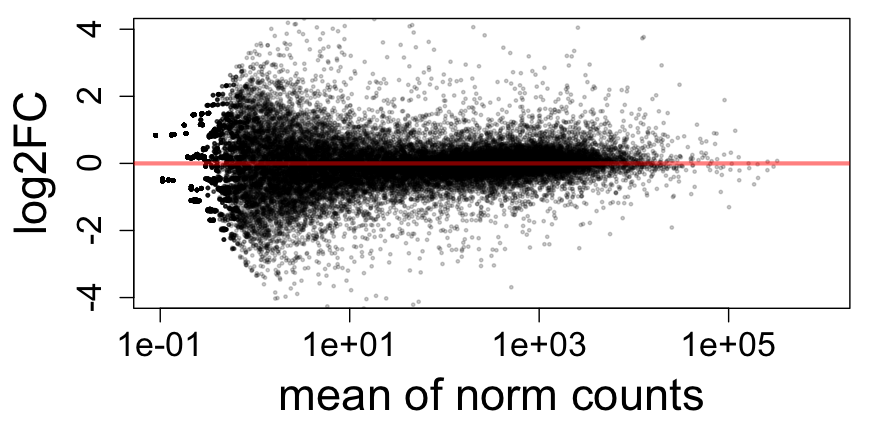 Criticisms of the standard count-based pipeline
Counts scale with feature length Trapnell et al 2013
Learning bias (e.g. positional) easier if you know the source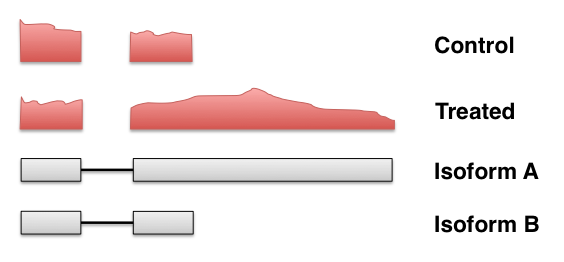 Criticisms of the standard count-based pipeline II
Discards reads that cannot be uniquely assigned to genes Robert & Watson 2015
In many cases, we can identify the source (or a set of similar sources)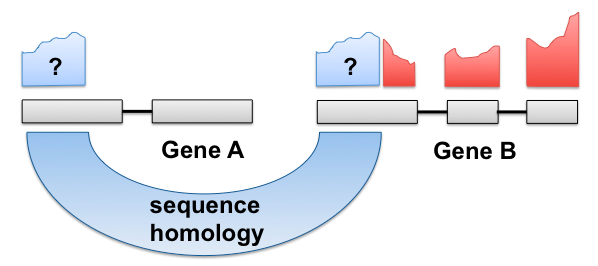 Criticisms of the standard count-based pipeline III
Generates large intermediate file with exact alignments which you may not need
New, fast transcript quantifiers
Not exact base-by-base alignments
Rough location of read within a set of txs
Few min / file, small memory req'd
Output relative abundance per tx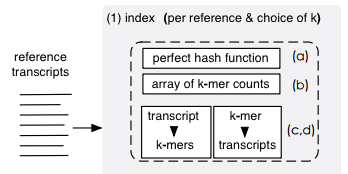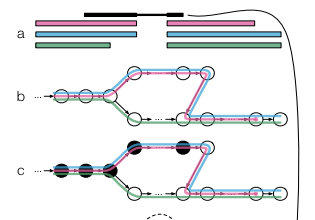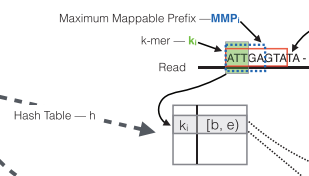 Using with gene DE
Calculate an offset that accounts for changes in average transcript length across samples
\[ \textrm{ATL}_{gs} \equiv \sum_{i \in g} \theta_{is} \bar{l}_{is}, \quad \sum_{i \in g} \theta_{is} = 1 \]
sample .............................. \(s\)
gene ................................... \(g\)
isoform ............................. \(i\)
effective length ............ \(\bar{l}\)
percent abundance ... \(\theta\)
Gene-level and tx-level complementary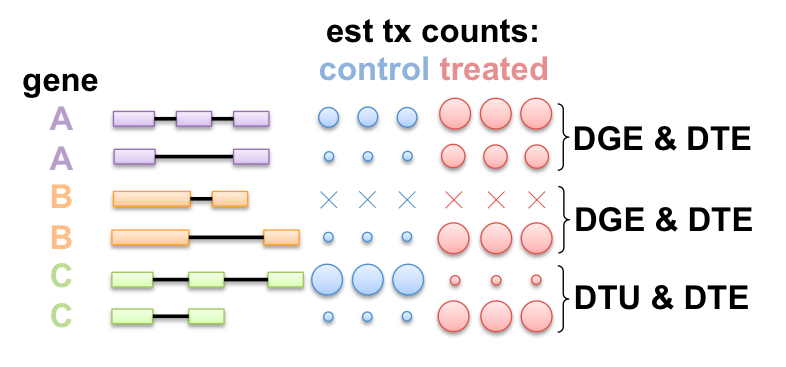 Packages for DTE: cuffdiff, BitSeq, EBSeq, sleuth (w/ kallisto), ...
Packages for DEU/DTU: DEXSeq, cuffdiff, MISO, diffSplice, rMATS, ...
Ex: Roadmap tissues
Run Salmon on 37 FASTQ: ~4 min / file
# 25 seconds to import and summarize
txi <- tximport(files, type="salmon", tx2gene=tx2gene, reader=read_tsv)
# build DESeq2 object
dds <- DESeqDataSetFromTximport(txi, samples, ~tissue)
# 4 seconds to variance stabilize
vsd <- vst(dds)
# exploratory data analysis
plotPCA(vsd, "tissue")
# differential expression
dds <- DESeq(dds)
res <- results(dds)

Ex: Roadmap tissues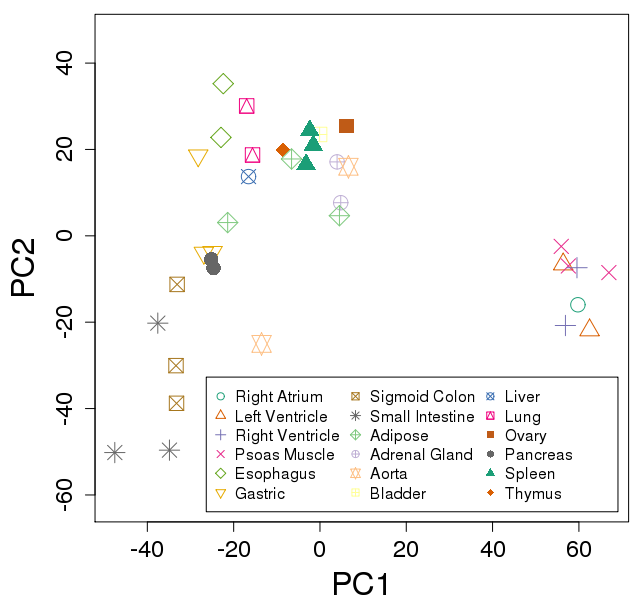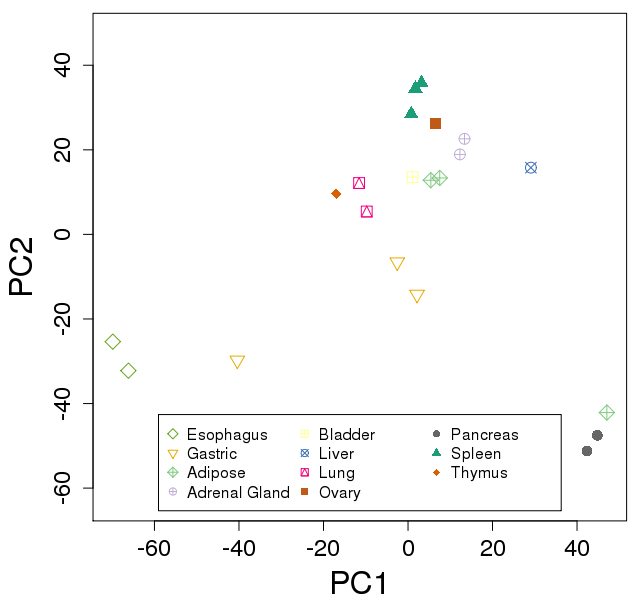 What's next
tximportMeta wrapping tximport
Should tell us about samples, transcriptome, what software was used, what options
This work in collaboration with
Soneson, C., Love, M.I., Robinson, M.D. Differential analyses for RNA-seq: transcript-level estimates improve gene-level inferences. F1000Research, Dec 2015.
Support from
Rafael Irizarry @rafalab (DFCI & HSPH)
NIH Cancer Training Grant